Here are the key people at our local partner Nouspr (click here to find out more).
Sam Badege
Executive Director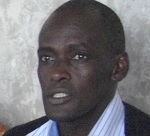 Sam founded NOUSPR in 2007 and now heads the organization as executive director. He has a bachelor's degree in Economics from Makerere University Business School as well as a certificate in Law and Policy from the National University of Ireland and a certificate in leadership and disability from Tokyo University. His high professional reputation and passion for helping disadvanaged people make Sam and his NOUSPR team a perfect partner for Forward Africa Education Trust.
Shemus Murekatete
Chairperson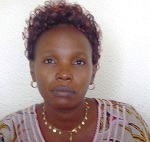 Since 2007, Shemus has been a NOUSPR group leader. Shemus joined the women's group the same year and has also served as a patient expert since 2014. She is a strong advocate for those suffering from stigma and isolation. In 2015 she was voted in by the representatives of the membership as chairperson of the NOUSPR board. Shemus is a high school graduate from the College of Gitwe and overseas all activities associated with the Education Trust.
Dan
Karangwa
Student Co-ordinator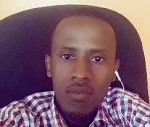 Dan joined NOUSPR as a Volunteer in 2016. He has a degree in environmental science from Mt. Kenya University, and Certificates in GIS from Geosystem Transnational Ltd. In addition he gained certificates in Project Management from Rwanda Management Institute. Dan was promoted to become the student project coordinator in 2018. He is the main point of contact with the Forward Africa Education Trust students and visits them in their schools regularly.
Jackie
Namara
Finance and Admin Officer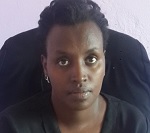 Jackie has a wealth of knowledge and experience in finance management and planning. She was Finance and Administration Officer at Premier Marketing, Rwanda for over 3 years before joining NOUSPR. She holds a bachelor's degree in business management from Kigali Institute of Management, and a diploma in Business administration from Makerere University Business School. Jackie is responsible for tracking all the funds associated with the sponsorship of the students.