Local Knowledge and Sustainable Goals
We believe that trust takes time. Using mutual respect we have slowly built our relationships with our local partner and students. We work hard to develop a culture of joint learning and sharing the solution to problems. We respect the worth of each individual, that they have the power and knowledge to solve their own problems and they have the capacity, knowledge and ability to change their own lives.
We work towards the UN Sustainable Development Goal 4 (SDG 4) – the education goal aiming to ensure inclusive and equitable quality education and promote lifelong learning opportunities.
Target 4.3: equal access for all women and men to affordable and quality technical, vocational and tertiary education, including university
Target 4.4: increase the number of youth and adults who have relevant skills, including technical and vocational skills, for employment, decent jobs and entrepreneurship
Target 4.5: eliminate gender disparities in education and ensure equal access to all levels of education and vocational training for the vulnerable, including persons with disabilities, indigenous peoples and children in vulnerable situations
Making a Difference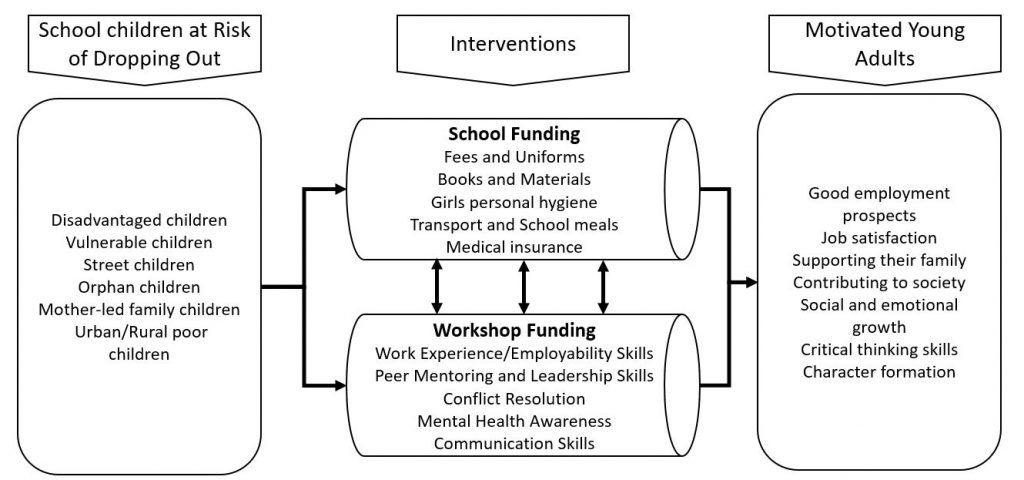 Through our programmes, disadvantaged children attend good quality secondary schools and some go onto university or to gain vocational qualifications. Without our educational funding and life-skill workshops these children would have dropped out and they, their families and communities would have been denied the opportunity to develop a route out of poverty.
Do we make a difference? We believe so:
Useful qualifications
A route to vocational training or university or employment
Hope for their futures
Pride in their achievements
The ability to get a job and succeed
A route out of poverty for themselves and their families
Case Study: Christella
My name is Christella and I am studying Maths, Biology and Computers at the ESK Quaker School. Our school is in Cyanika, a small town in the Northern Province near the borders of Uganda and the DRC. My mother died in August 2018 and my father is seriously ill and cannot look after me with his limited income from his small piece of land. When Forward Africa Education Trust started sponsoring me my life changed completely as I could continue with my dream of finishing school. On graduating I want to train as a nurse so I can help my community and all people who become sick.
Case Study: Jackline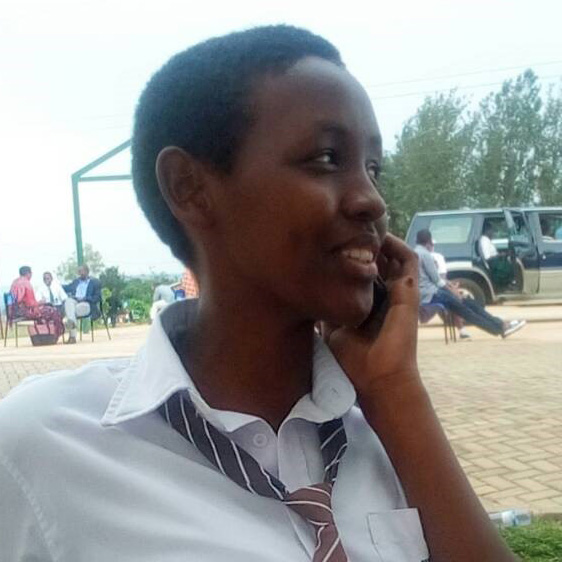 My name is Jackline and I am studying Information Technology in the Department of Software Engineering at the University of Central Africa, Rwanda. My mother farms a small piece of land to support the family. When Forward Africa Education Trust started sponsoring me in 2018 I realised I could achieve my dream. I wanted to be an engineer but this was just a dream because although I got top marks in my exams, I did not have the funds to continue my education. With sponsorship, I now live and study in Kigali.
Inpact Statistics (January 2022)
15 disadvantaged teenagers in good schools covering forms Senior 4, 5 and 6. 8 girls and 7 boys
no drop-outs
Numerous school and home visits completed by lead contacts Annette and Jeremiah from local partner Rwandan Quakers
6 students achieving school exam results putting them in the upper quartile
3 school leavers continuing their education at University (nursing, accountancy and HR Admin)
A number of school leavers in employment
Workshop attended by 24 students covering peace and conflict resolution, teamwork and networking skills
Joint progress review meetings carried out annually with local partners covering individual student progress, lessons learnt, school selection, student selection, financial reporting, plans for the following year, and much more
Food programme in place to feed students and immediate family during the period of COVID-19
Progress in finding a local partner to mentor students after leaving school