We have four trustees. Each one is passionate about giving children a good education.
Steve Kaim-Caudle, Founder and Chair of Trustees
Steve worked as a volunteer in Rwanda on community income-generating schemes and then in Liberia advising the Ministry of Health on improving supply chains for the distribution of drugs to health facilities and community health workers. Whilst in Africa he started to appreciate the difference education makes to young lives and wanted to do something to address the inequality between those who could afford to go to school and those who could not. Steve has an economics degree from Lancaster University and a certificate in supply chain from MIT.
David McCabe, Trustee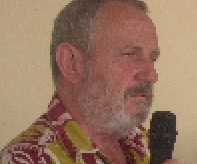 Dave retired from his post as Chief Executive of a Non-Governmental Organisation six years ago and has been to Africa three times as a volunteer, including three years in Rwanda. He has a Masters Degree in Voluntary Sector Organisation.
Whilst helping to develop an organisation's capacity in Kigali, he met many families whose children were desperate for a good education and the opportunities that could follow to help themselves and their country but who could not afford the cost of sending them to school. He was impressed by the resilience and hard work of those he worked with and believes that education and the opportunities that follow are the foundation of an inclusive and coherent society.
Hilary Robinson, Trustee

After qualifying with a BSc at University College London, Hilary worked at Middlesex University as a lecturer and administrator, moving to the Further Education Sector as a lecturer and later in senior management positions at colleges across North London. After a career of over 30 years, Hilary left full-time employment in 2010 and spent 2 years based in Tajikistan as a VSO volunteer working in the education sector returning to the UK and qualifying to work as a study skills support tutor for students with specific learning disabilities in the HE Sector.
Megan Kaim-Caudle, Trustee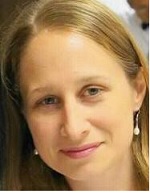 Megan has volunteered and travelled throughout much of Eastern and Southern Africa with a focus on opportunities to work with young people and helping them in their education. She is a passionate believer in long-term sustainable support to create the right environment for students to succeed. Having spent time in Rwanda Megan is committed to making a  difference to children providing them with a better future in this beautiful country. Megan has a degree in International History and Politics and works in London.